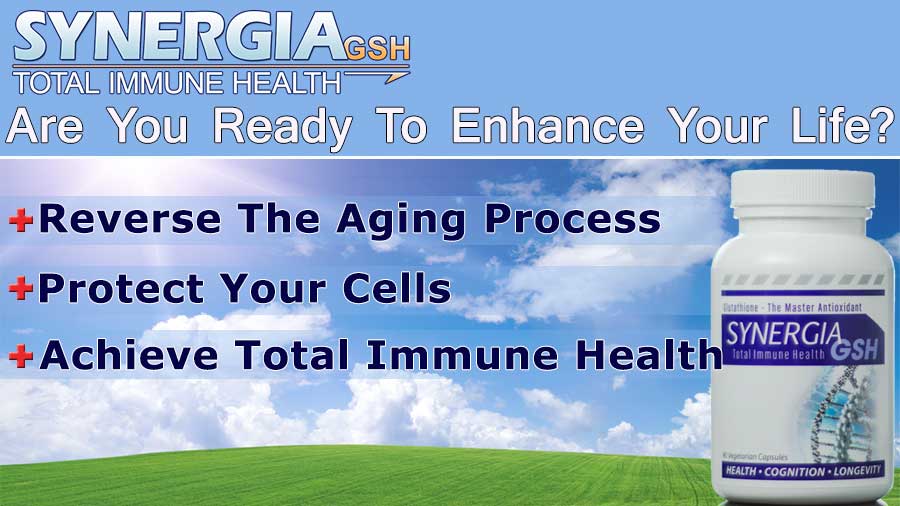 The SynergiaGSH Advantage
Cutting Edge Formula
Unmatched Quality of Ingredients
Most Effective Synergistic Compounds
SynergiaGSH Benefits To Your Health
Enhanced Cognitive Function & Health

Complete Cardiovascular Health

Improve Mitochondrial Function

Total Well-Being and Longevity Enhancement

Increase Your Energy Level and Stamina

I was having so many health concerns, it was recommended that I do 3 and 3 (3 in the morning and 3 at night). Within a matter of days (yes, I said days) I could honestly feel the difference! I was literally bouncing out of bed, in such an outstanding state of mind that I almost could not believe it…. I was not tired, not winded and when I laid down to sleep, I TRULY ENJOYED A GOOD NIGHT'S SLEEP!
Don't listen to those who say it costs too much; have you ever heard: You get what you pay for? This is truly a quality product worth every dime. I will be a life long customer.
This Friday will be the 2-week mark (first bottle) for taking Synergia, and as of now I absolutely love it! I am feeling more energetic and my stamina seems to have improved!  And it is so nice to not have to take 300 pills each morning.
Take The SynergiaGSH 30 Day Challenge.
3 Pills twice daily to dramatically enhance your life!
Then just 3 pills per day to help maintain Optimal Health.